OneOnOne with Dave Montizambert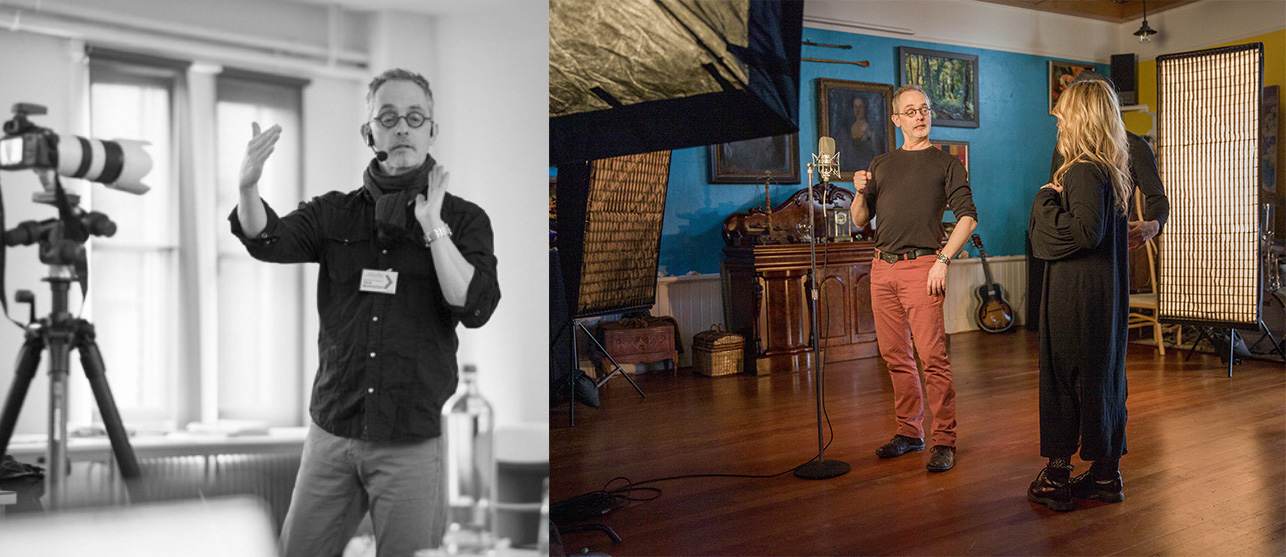 Why study with Dave?
Training with Dave Montizambert's OneOnOne might be for you if:
You want to have exclusive, intense lighting training with lots of hands-on plus daily assignments, all with Dave gently guiding you.
You want to learn advanced lighting theory and technique to give your subjects depth and drama.
You want to master high impact lighting so the technical elements are second nature and you can spend more time being creative.
You want to learn photographic lighting from one of the few photographers in the world who is qualified to teach Dean Collins' lighting theories. Dave is passionate about sharing this legacy of knowledge, and you won't find this level or kind of instruction anywhere else.
You enjoy learning when complex ideas are broken down, step by step, with simple language, real life demonstrations and a little humour. No ego, just expertise.
You want to take your photographs to the next level so you can garner higher fees and grow a lucrative career in photography.
For more information and pricing contact Dave directly through "Contact" menu above and custom build your training session now!
Praise for Dave
I have watched "Dances with One Light" several times and it feels like I am in the room with you, and the attention to basic details and information is refreshing and rewarding.Steve Slate
Dave's ability to impart sophisticated lighting and design concepts to students within very simple language is truly outstanding. He is respected worldwide, and the photographic books that he has produced have been used by many a photographer as the foundation for their location lighting.Neil WarnerPresident – Federation of European Photographers